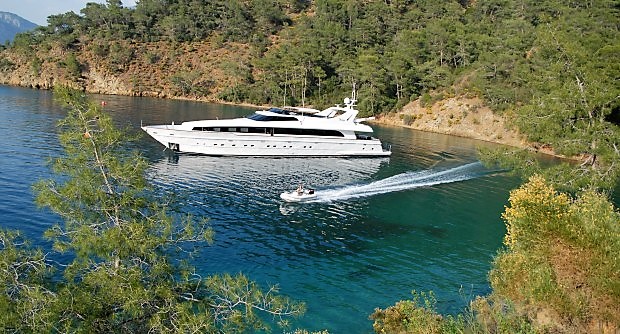 If you like to spend your holiday in deluxe comfort, spend your days sailing from one bay to another in high speeds than a motor yacht is suitable for your holiday style.

In old times we used to see luxury motor yachts in Monaco, Nice, Sardinia, Capri Island, Mykonos and Santorini however nowadays you can see all of them in Bodrum and Gocek bays too.

Motor yacht rental are waiting for you in Bodrum, Gocek and Greek Islands with their big and deluxe cabins, modern design and high speed to feel 5 star hotel comforts on board.
It is very popular to rent motor yachts rather than slow boats such as sailing boats or gullets. You can visit more places with motor yachts. Once you sail away with motor yacht you can regret its prestige and seeing lots of places in short times and you can consider have a motor yacht. Our agency brokerage – refit and sale yachts since 1990 and management yacht owners for renting the motor yachts charter from first hand.

Bodrum is a very popular port for motor yacht rentals because of the distance to Greek ıslands. If you would like to go Rhodes, Symi, Patmos, Kos, Leros, Mykonos or Santorini from Bodrum, Gocek or Marmaris by motoryacht please visit our website for best motoryacht rental offer.