Food and beverage is not included in Gulet rental fees and they are extra. Our all inclusive menus will be prepared and served by our crew according to your request. All inclusive menus consists of breakfast, lunch, dinner and 5 o'clock tea. The menus will be determined according to your preferences, we can offer you seafood, vegetarian or different menus.

Service tim es can be changed by the captain according to sailing – cruising schedule or weather conditions.If you want to have dinner on mainland we can give your suggestions or make reservations for you. Before getting on board we can send you our standard, lux or deluxe food and beverage lists of Gulets.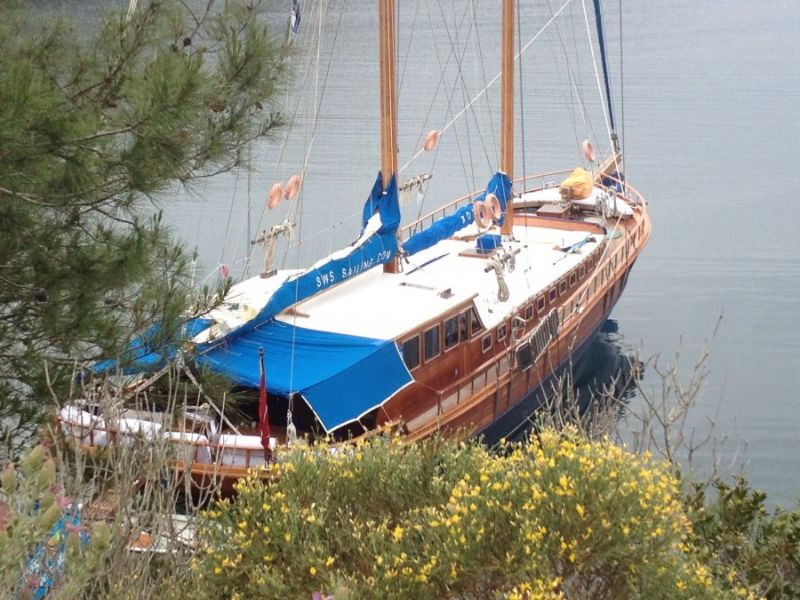 We can do the shopping according to your selections from supermarkets such as Metro , Migros or Kipa , daily fish and other seafood from local fish markets, fruits and vegetables groceries and we will set up on your gulet or boat. We are giving this service without any charge and you can make the payment directly to the supplier by cash or by credit card. If you prefer to make shopping our crew and cook can accompany you, we can arrange vehicle for transportation of the goods.

Our agency do not get any income from food and beverage shopping from our Gulet Rental guests. Our agency do not charge our guests service such as corkage fee or ice etc not like other agencies. You should consider these extra payments when you are comparing prices. If you find very cheap prices for gulet rental, please check menu and drinks prices. You can get very cheap boat rental price ; but don't pay double prices on board for drinks and meals.

PRE-ORDERED MENUS IN GULLET RENTALS
The food and beverage is not included in gulet – yacht rentals however if you do not want to spend time with shopping, we can recommend you our pre-ordered menus. Our pre-ordered menus contain breakfast, lunch, dinner and 5 o'clock tea. In pre-ordered menus we serve classical Turkish breakfast, light lunches prepared with vegetables, fish and meat for dinner.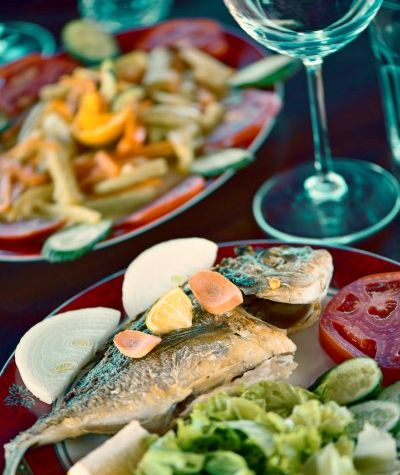 THERE ARE 3 TYPES OF MENUS FOR WEEKLY BLUE CRUISE GULET RENTAL
Standard - Lux – Deluxe Menus
Weekly Standard Menu / per person: 175 euro
Weekly Lux Menu / per person: 225 euro
Weekly Deluxe Menu / per person: 275 euro

All inclusive menus in Gulet Rentals
In blue cruise, we have all inclusive packages including soft drinks and alcoholic drinks according to your choice on your gulet yacht.

Additional Soft Drink Package for Gulet – Yacht Rental:
75 euro / per person - weekly (coke – fanta – sprite – tea – coffee – drinking water – herbal tea – mineral water – ayran (drink made of yoghurt and water) are included in the price.)

Additional Beer – Wine and Soft Drink Package Boat – Gulet rental:
150 euro / per person - weekly (This package includes unlimited soft drinks, beer and table wine )